MOOSE MOUNTAIN OUTFITTERS offers excellent waterfowl (ducks, geese) and upland game hunts in a unique prairie upland and pothole environment
Since the early 1970's Leon has assisted not only the duck hunters, but also white-tailed deer, moose and elk hunters. Some hunters have returned every year since their first hunting experience in the area. In recent years he has been guiding for moose in northern Saskatchewan.
GUIDING SERVICES
Guiding service includes locating birds, landowners permission, decoys, blinds, boat and transportation. We offer morning hunts/ day hunts or weekly hunts.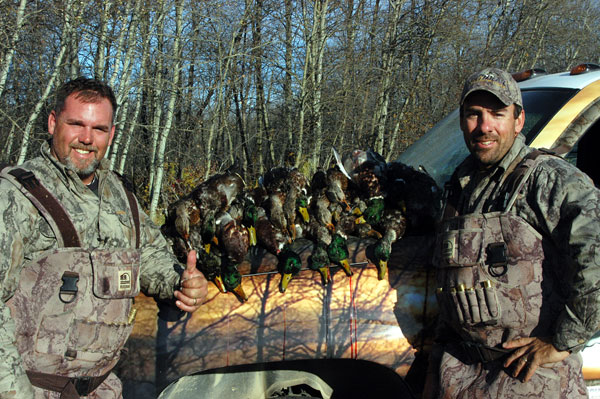 Unfortunately we cannot provide lodging or meals at this time.
We can however recommend the Kenosee Inn for your accommodations. Choose a deluxe modern room complete with television, telephones and private balconies or a modern cabin with kitchen. The Kenosee Inn also has excellent licensed dining facilities. Check out their web site at www.Kenoseeinn.com

HUNTING LOCATIONS
Ducks Unlimited has invested in several projects in the area including White's Lake which is 50 acres of marsh lands with cattails and reed grasses that supply excellent habitat for not only the Mallard duck, but several other types of ducks and geese.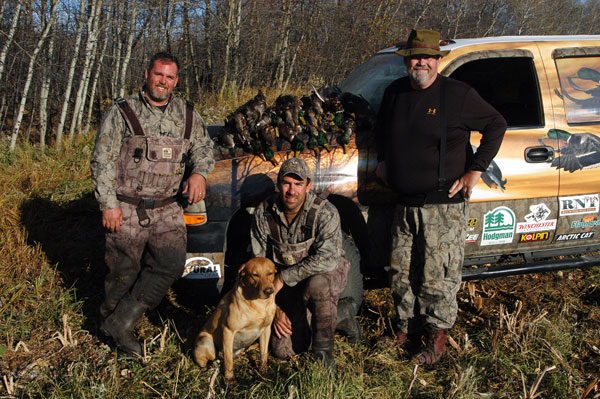 Ducks Unlimited has also purchased 160 acres of land and rented another 1320 acres, 800 of which belong to Leon and Cheryl Dube'. This land provides excellent coverage for nesting. Abundant potholes, some big, some small, provide the rest of the rearing.